Foreign Press
World
Australian parliament rape accuser calls out PM's office for briefings and 'victim-blaming'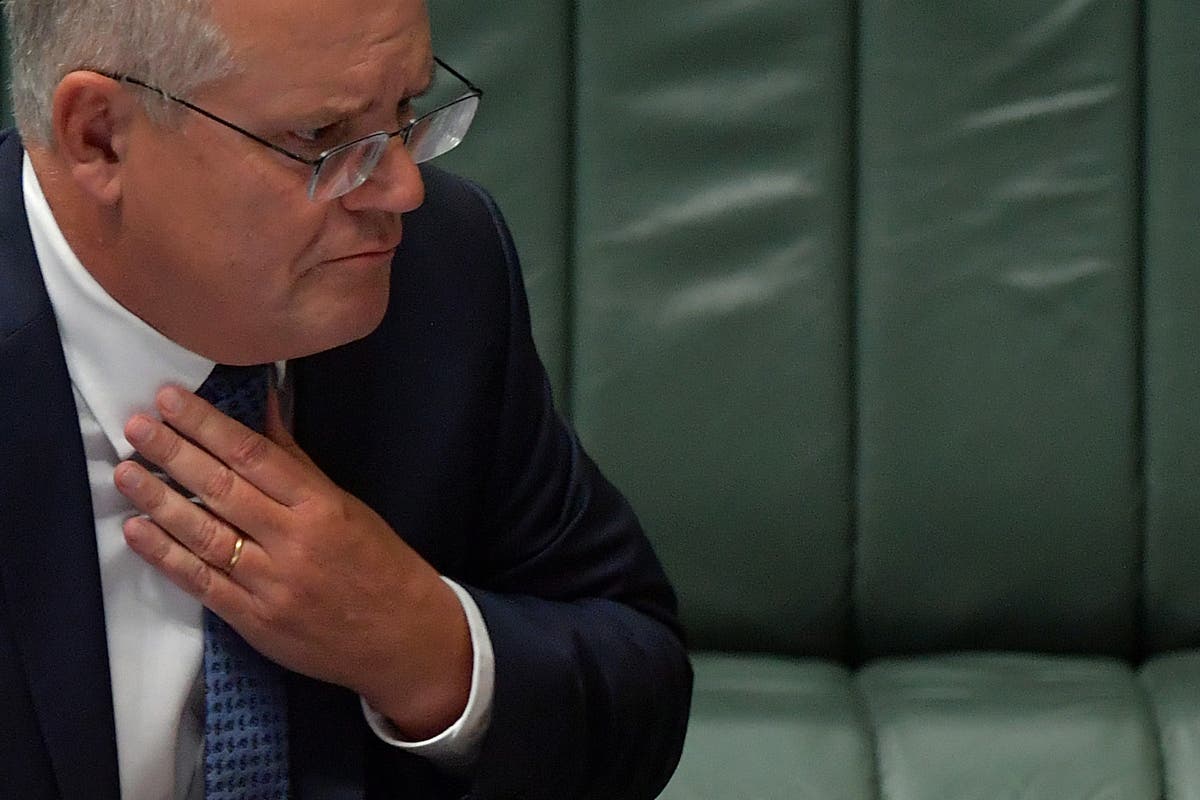 A former political advisor who alleged she was raped inside Australia's parliament house, has hit out at prime minister Scott Morrison for "victim blaming" and has demanded that any unofficial government briefing going on against her or her loved ones must stop.
Brittany Higgins, a former staffer with Australia's defence industry minister, Linda Reynolds, spoke out about her alleged sexual assault on Monday in a TV interview, prompting shock and outrage.
Ms Higgins said she was raped by a senior male staffer at the office of Ms Reynolds in the parliament house in 2019 when she was 24. She also said she feared filing a complaint could end her political career, which led to a debate in Australia about handling of cases of sexual assault and misogyny in politics.
She has now slammed PM Morrison after Network Ten political editor, Peter Van Onselen, alleged that the prime minister's office was deliberately backgrounding journalists to smear her partner who is a former public servant.
"The PMO backgrounding in a bid to muddy the waters," Mr Van Onselen tweeted.
"I knew personally that when I decided to put my name and face to this there would be repercussions for me," Ms Higgins said. "But I think it's unfair if they are starting to try and take this out on loved ones".
"I think it speaks to the systematic problems of this place."
"It silences people and I think it's gross."
Ms Higgins also released a statement late on Wednesday blasting Mr Scott Morrison's statement invoking his role as a father and husband, while discussing his response to the assault, which she described as his "victim blaming" rhetoric.
"I have only been made aware of key elements of my own sexual assault as a result of coming forward publicly with my story," Ms Higgins said.
"I didn't know that security guards let me into Minister Reynolds' suite. I didn't know that a security guards (sic) came into the office multiple times seeing me in a state of undress," she said.
"I didn't know they were undertaking an internal review into how the matter was handled at the time. I didn't know that they debated calling an ambulance at the time of the incident."
"The continued victim-blaming rhetoric by the prime minister is personally very distressing to me and countless other survivors," Ms Higgins said.
Ms Higgins said the government has questions to answer for their own conduct.
Source: THE INDEPENDENT