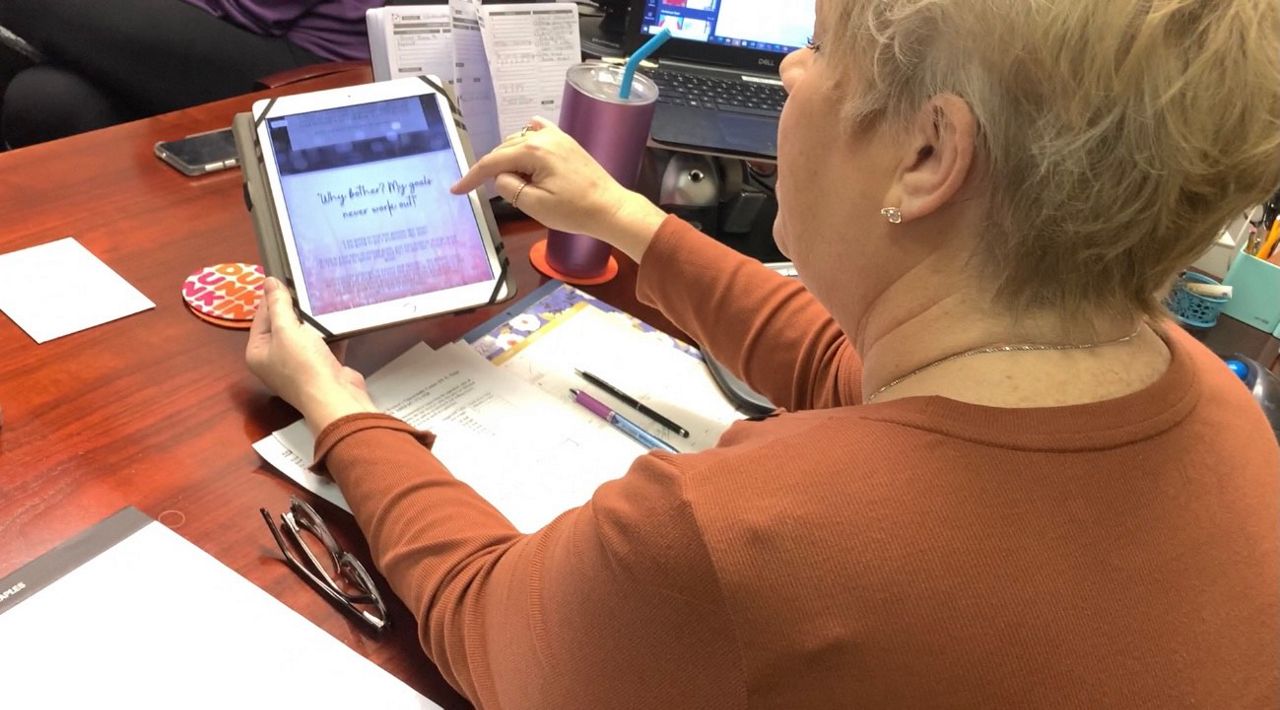 Women's Opportunity Center (WOC) Program Director Amy Canavan says the need is great, "to do that you need technology at home. And a lot of our clients are struggling financially and they don't have access to technology. We're looking for laptops, tablets, phones. Anything they can use to do remote style learning."
The Women's Opportunity Center (WOC) is hosting a technology drive all month to help people train to reenter the workforce.
---
What You Need To Know
WOC trains 300 people a year to re-enter the workforce
Demand has risen in the pandemic

Donations of laptops, tablets, webcams, cords, and phones are needed as financially struggling job seekers learn virtually
---
Canavan says the training is now taking on the virtual challenges of the job search.
"They are going to get up and running. Know how to use Zoom. Know how to use Google Classroom, how to do Google Suites. They just need a little help."
Canavan says they usually teach and coach 300 people a year at no cost. The demand has increased in the pandemic…
"This year we're seeing an influx of suburban family participants. They have been stay at home moms, and now dad has lost the job. And mom is trying to help pay the bills and put the roof over the heads. For the first time, they have to look for a job in 20 years. Or write a resume in 20 years. Technology is in desperate need right now." stresses Canavan.
But with a boost from the community, they could excel.
If you want to donate any gently used laptops, tablets, webcams, cords, and cables, you can take them to their office in the Thruway Building in Liverpool. Their address is 290 Elwood Davis Drive in Liverpool, Suite 290, Office 28. Or you can call them at (607) 749-9227.