Foreign Press
World
EU ramps up Covid vaccine supplies with fresh Moderna and Pfizer/BioNTech deals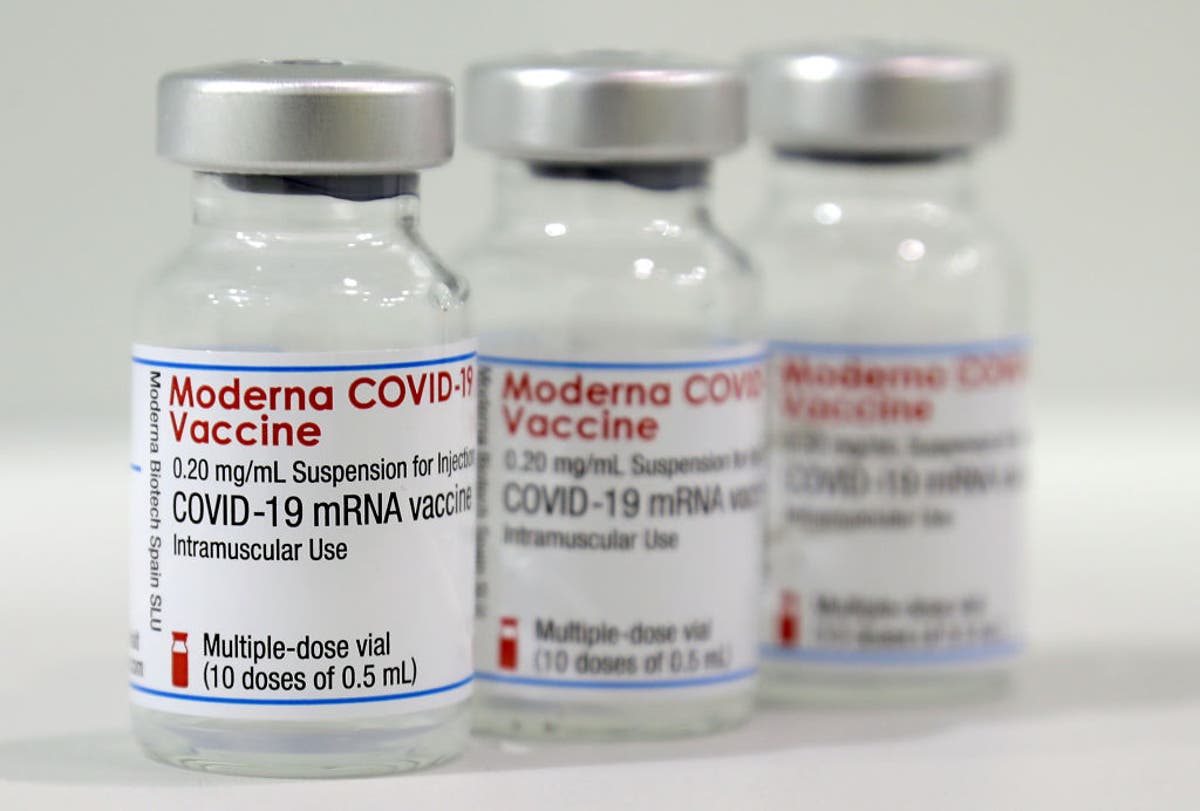 On Wednesday, the Commission said it had agreed to purchase 150 million doses from Moderna this year with an option of buying an additional 150 million shots in 2022.
Earlier in the day Pfizer/BioNTech said it would provide the bloc with an additional 200 million doses on top of the 500 million it had previously agreed.
In a statement, Commission chief Ursula von der Leyen hailed the deals and vowed to ensure "all Europeans" have access to safe and effective vaccines "as soon as possible".
She said the agreements would allow the EU to provide vaccines "not just to our citizens, but to our neighbours and partners as well".
Ms Von der Leyen has come under intense pressure over her handling of the EU's so far relatively slow vaccine rollout.
Tensions came to a head at the end of January when the EU threatened to trigger a Brexit deal clause to prevent vaccine exports from Europe entering Northern Ireland as a backdoor route into Britain, amid a row with jab-maker AstraZeneca.
And last week she admitted the EU was late in authorising vaccines and conceded the bloc is "still not where we want to be".
The EU still lags behind Israel, the UK and the United States in terms of vaccination doses administered per 100 people, according to Our World in Data figures.
The bloc on Wednesday also unveiled plans to plans to better detect virus variants and to speed up the approval of adapted vaccines capable of countering them.
With the UK virus variant set to become dominant in the EU, the Commission said it will spend at least €75m (£65m) to support genomic sequencing and develop specialized tests for new variants.
Another €150m will be allocated to research and data exchange.
Germany's health minister said the virus variant first detected in Britain last year now accounts for more than a fifth of all positive tests in his country, rising from 6 per cent to more than 22 per cent in just two weeks.
In Slovakia, which now has one of the highest rate of virus deaths per population in the world, authorities found the UK variant in 74 per cent of its positive samples.
Danish health minister Magnus Heunicke said the UK variant represented 45 per cent of its analysed cases in the second week of February and predicted it will represent 80 per cent of Danish infections by early March.
Scientists say the UK variant spreads more easily and is likely more deadly, but so far existing vaccines appear to be effective against it.
Additional reporting by Associated Press
Source: THE INDEPENDENT