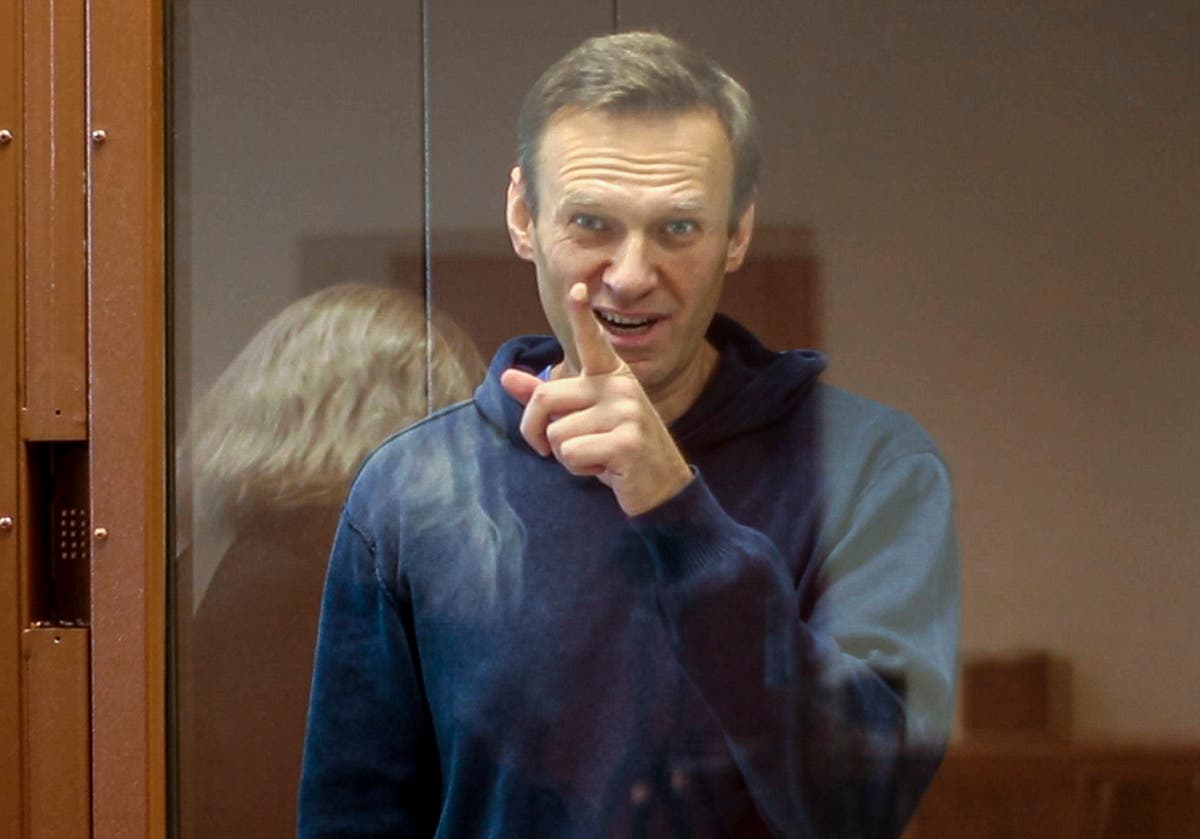 In an interim decision addressed to Olga Mikhalova, Mr Navalny's lawyer, the court said the opposition leader should be released "immediately" — and suggested his ongoing detention posed a "risk to life".
It is the first time Europe's human rights court has used an interim ruling to demand the release of someone convicted in Russia's courts. Ms Mikhalova said authorities were now "obliged" to comply.
Coming at a torrid time for Russia's relations with the West, the Kremlin was always unlikely to agree to the demands. Constitutional amendments passed last year, which put Russian courts above international ones, give it some flexibility to ignore the request.
In comments to journalists, Russia's justice minister Konstantin Chuichenko said the ruling amounted to "unprecedented meddling" in the work of the courts. The "unimplementable" decision was an act of politics, he said, and would "complicate the task of restoring constructive relations".
Alexei Navalny, the Kremlin's 10-year nemesis, was arrested on his return to Russia on 17 January, five months after a near-death experience at the hands of a nerve agent available exclusively to agents of the Russian state.
He was later controversially jailed for two years and eight months for supposedly missing parole meetings in a trial widely viewed as politically-motivated.
The politician is due back in court for an appeal against that verdict on Saturday. The same day will see another court pass sentence on another dubious charge of slandering a World War II veteran.
If in the unlikely event one court cancels the first verdict, the other may look to impose a custodial sentence on the other charge — on account of it being a "repeat" offence.
The European Court of Human Rights is part of the Council of Europe, and separate from the European Union. Its task is to enforce the European Convention of Human Rights, of which Council members are signatory to.
In Russia, it has become a court of last instance for those looking to appeal against the country's politicised legal system.
Source: THE INDEPENDENT