Foreign Press
World
Facebook Australia slammed for 'blocking content from trusted science and health organisations during pandemic'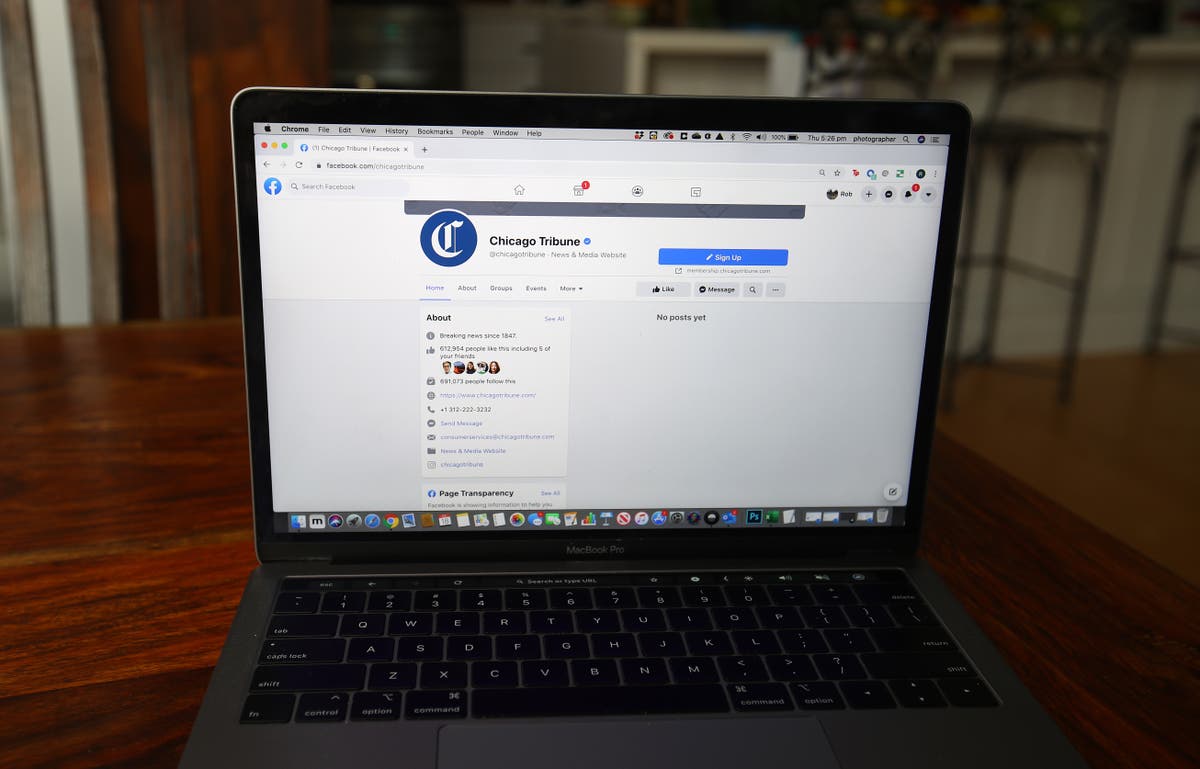 Slamming Facebook for blocking content from trusted science and health organisation during the Covid-19 pandemic, Australia's peak bodies representing scientific expertise called the move "irresponsible and dangerous".
Facebook moved on Thursday to block users in Australia from sharing or viewing news content on its platform, a measure it said was needed in the face of new laws making digital giants like Facebook and Google pay news outlets for their content.
But the move has caused alarm over restrictions to public access to key information, especially around the coronavirus pandemic and ongoing bushfire hazards, while many non-news organisations have been blocked as well.
In a joint statement, Science Technology Australia, the Australian Academy of Science, and the Australian Science Media Centre said that "the move to block content from science organisations risked denying the public access to important scientific and health information".
"For Facebook to block access to the feeds of trusted science and health organisations in Australia during a pandemic and bushfire season is irresponsible and dangerous," said Misha Schubert, the CEO of Science & Technology Australia, a body representing more than 80,000 scientists and technologists.
"At a time when the company is taking steps to tackle misinformation on its platform, it's concerning it has chosen to silence some of this nation's leading scientific voices."
"The timing could not be worse," said Julie Leask, professor at the school of nursing at the University of Sydney. "Three days before our Covid-19 vaccine rollout, Australians using Facebook as their primary source of news can no longer get access to credible information about vaccination from news organisations and some government and public health organisation pages," Ms Leask was quoted as saying by the Financial Times.
Facebook's decision comes in response to the country's proposed Media Bargaining Law. While the ban was meant only to target Australian news publishers, several key pages run by government health agencies, including SA Health and Queensland Health were also hit, drawing a fierce backlash.
Health Minister Greg Hunt said he was "profoundly shocked" that health organisations such as Bowel Cancer Australia and the Kids Cancer Project had been affected by the move.
"The fact that the Kids Cancer Project could be affected, is, frankly a disgrace. Facebook should fix it and they should address that immediately," Mr Hunt told the Guardian.
Dr Susannah Eliott, CEO of the Australian Science Media Centre said: "We are very concerned about the impact of this action on the quality of information reaching the public.
"Facebook is used by many non-news organisations to distribute evidence-based information to the public on critical issues such as vaccines, pandemics, climate change and extreme weather events," said Dr Eliott. "Social media platforms have a responsibility to enable the sharing of accurate information on these key topics and not increase the prominence of misinformation."
A Facebook spokesperson said in a statement that the blocks on non-news organisations had been a mistake.
"The actions we're taking are focused on restricting publishers and people in Australia from sharing or viewing Australian and international news content," she said.
"As the law does not provide clear guidance on the definition of news content, we have taken a broad definition in order to respect the law as drafted. However, we will reverse any pages that are inadvertently impacted."
As of Thursday evening local time, however, it was unclear if any of the pages had been restored.
Source: THE INDEPENDENT