Foreign Press
World
'I could have died': Gators basketball star opens up about near-death experience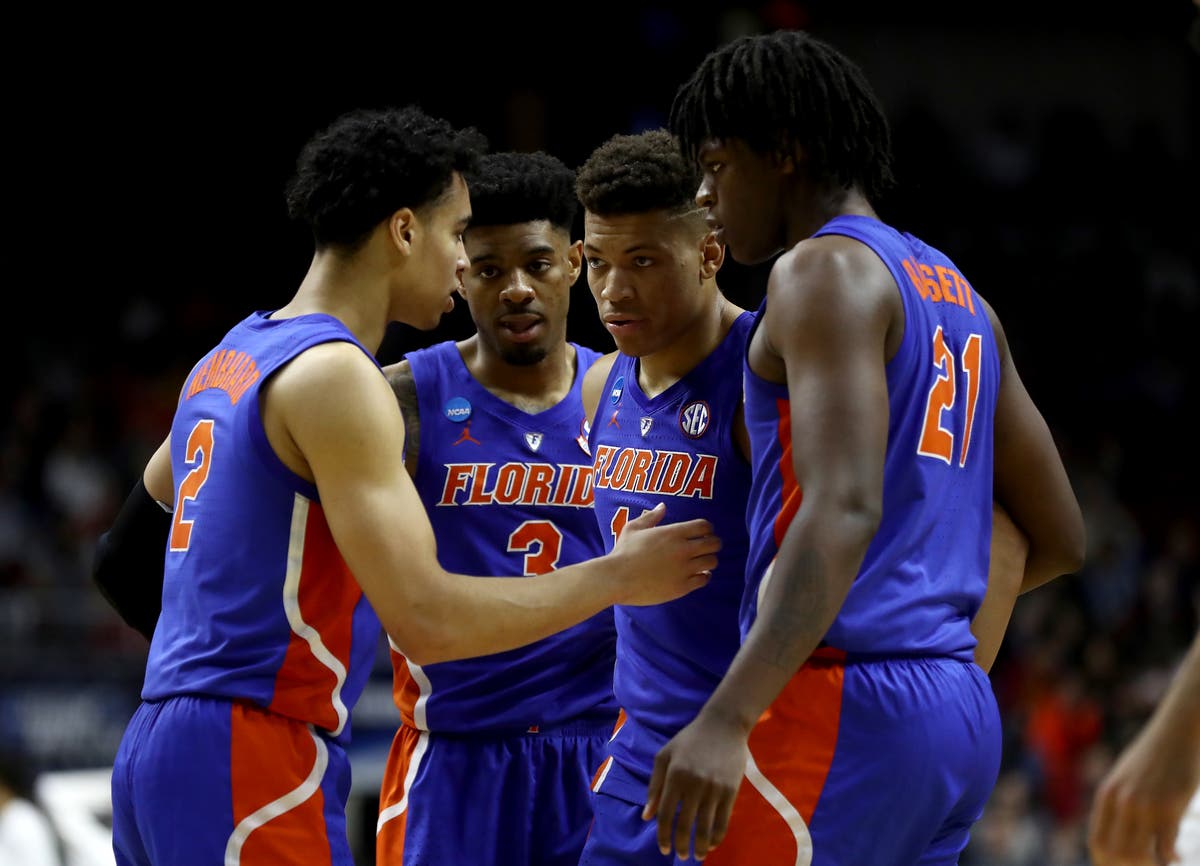 Doctors still aren't sure why University of Florida Gators basketball player Keyontae Johnson collapsed mid-game in December, but the star forward said in his first public interview since the incident he's lucky to be alive.
"I would say I'm blessed to be here, yes. There's just not a lot more to say than that," he told floridagators.com, the team's news site.
During the 12 December game, a cardiologist happened to be sitting courtside and ran on the court to help. Mr Johnson believes without her he not have made it.
"I was passed out," he said. "I could have died. She jumped out on the court and saved me. If it isn't for her, I may not have had a second chance in life. You just can't take life for granted."
He was quickly taken to the hospital and got a battery of tests to explain what happened. Doctors ruled out coronavirus, for which Mr Johnson and many of his teammates had tested positive over the summer, but said he wouldn't be able to play for the season.
"That was the first time I cried since this all happened," Mr Johnson said.
He woke up to thousands of supportive text messages, and since then he said he's been trying to stay positive and help his coaches with scouting and giving feedback to other players during games.
"In the past, we'd had some guys, some instances, where players got hurt and mentally kind of went away. Got disengaged," he told the Florida Gators site. "I wanted to learn from that and stay engaged. This was the best way I could also learn while not playing and still study guys, study teams, study plays. I like it."
Doctors haven't ruled out a return to basketball entirely, though, and the Norfolk, Virginia native hopes to be back on the court this summer.
Even without freak injuries, Covid has delayed games for the Gators and other college programs. Florida had to postpone three games, against Louisiana State University, Tennessee, and Texas A&M, owing to coronavirus concerns.
Source: THE INDEPENDENT