Foreign Press
World
Jim Jordan, Matt Gaetz, and the Squad have made their mark in Congress — just not with actual lawmaking, study finds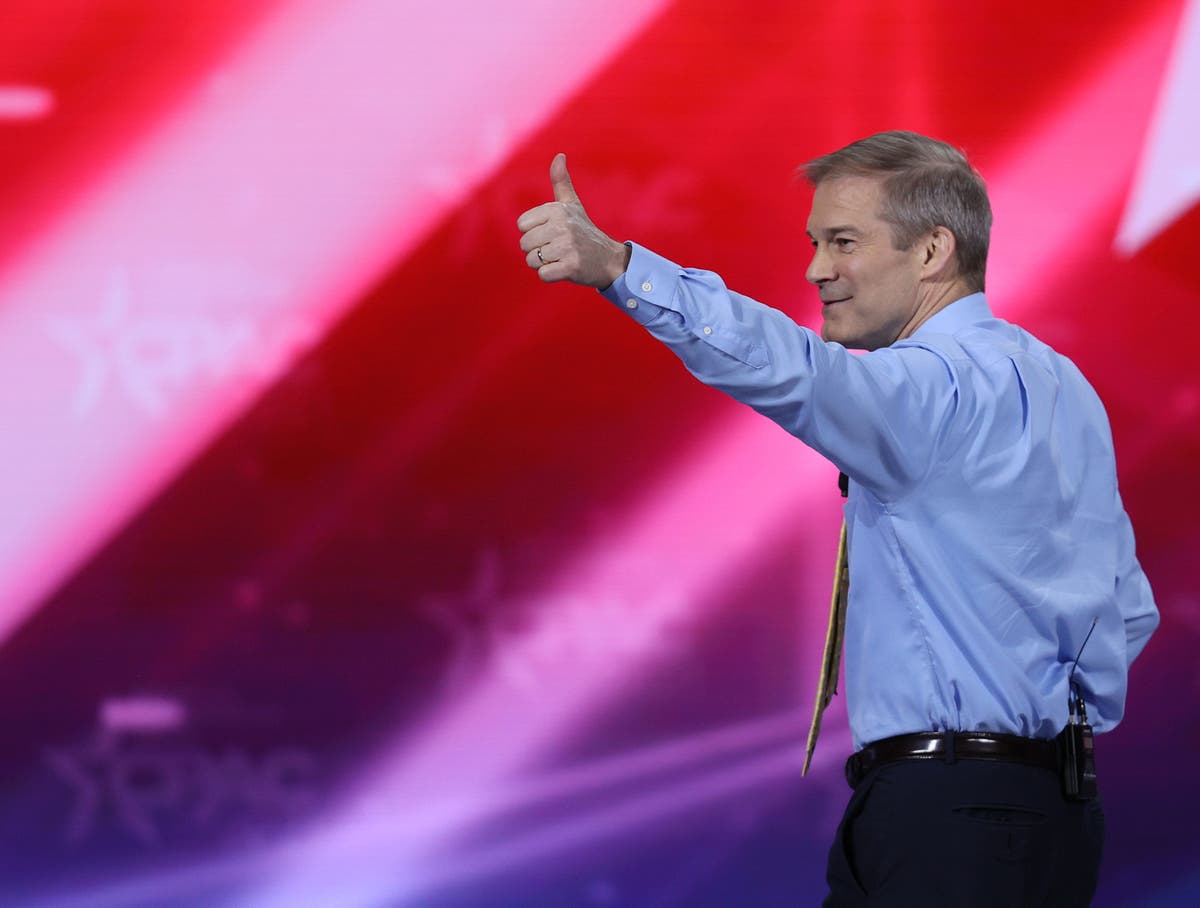 The most effective lawmakers at passing actual laws aren't the ones out there grabbing headlines or feeding the cable news beast.
Congressman Jim Jordan, who received the Presidential Medal of Freedom from Donald Trump for his fierce defence of the former president, was the third least effective Republican in the 116th Congress (2019-20) when it came to actually moving legislation through the House.
Florida Congressman Matt Gaetz, another Fox News darling, ranked well into the bottom quartile among Republican lawmakers, according to the study.
To determine each lawmaker's score, researchers weighed 15 different metrics that sought to capture the number of bills a member introduced last Congress, how those bills fared in terms of moving towards the House floor for a final vote, and the significance of those bills, among several other inputs.
The average House member introduced 20 bills in 2019 and 2020, the study found, but just one of roughly every 40 bills actually passed the House. Even fewer passed the Senate and were signed into law by Mr Trump.
Lawmaking naturally favours members of the majority party as well as those whose ideology and legislative approach tack towards the centre.
While "The Squad" of four progressive congresswomen of colour last term — Alexandria Ocasio-Cortez of New York, Ayanna Pressley of Massachusetts, Rashida Tlaib of Michigan, and Ilhan Omar of Minnesota — were some of the most recognisable faces and voices in Washington last term, their uncompromising legislative approach placed them lower on the legislative effectiveness score rankings.
Ms Tlaib was the only member of the Squad who cracked the top half, finishing 92nd out of 240 House Democrats based largely on her work to reform US finance and welfare programmes.
Mr Trump signed into law a bill from Ms Tlaib cracking down on people who defraud those who receive federal disability checks.
More than writing laws
Of course, being a member of Congress entails much more than just the sausage-making of writing laws.
The legislating process has become increasingly top-down in recent years, forcing members to leverage their skills in other useful ways for the party: fundraising, publicising certain policy issues, using their platforms and rhetorical gifts to fundamentally shift the views of the electorate.
American public opinion would doubtless look much different — on a range of issues — in a world without Mr Jordan, Mr Gaetz, and members of the Squad leveraging their bully pulpits and social media savvy.
But the sausage must be made, and that largely falls to the men and women with gavels: six of the top 10 most legislatively effective lawmakers in the House last year, according to the study, chaired committees.
Former Appropriations Chairwoman Nita Lowey of New York, who retired in January, nearly doubled the weighted score of the next-highest legislator (Transportation Chairman Peter DeFazio of Oregon), passing 14 of the 30 bills she sponsored. Seven of those eventually became law.
That's no surprise: appropriating trillions of dollars to keep the government running is consistently the most important legislative function of Congress, and Ms Lowey was in charge of that process.
Moderates shine
In an increasingly polarised Washington and with Republicans in the minority, the shortlist of the most effective GOP legislators included a handful of those who could be described as moderates.
Congressmen Chris Smith of New Jersey, John Katko of New York, and Don Young of Alaska, each cracked the top six.
While Mr Young and Mr Smith hail from relatively safe districts, Mr Katko has surmounted tricky re-election odds each of the last two election cycles as the GOP representative of a district that broke for both Hillary Clinton (2016) and Joe Biden (2020) over Mr Trump.
Pacing the Republicans last term in legislative effectiveness was Congressman Michael McCaul, the ranking member of the House Foreign Affairs Committee.
While Democrats and Republicans may disagree on a host of more granular issues within the sphere of international affairs, Washington has enjoyed a broad bipartisan consensus on foreign aid programmes, peace-keeping forces in unstable regions around the world, and sanctions on adversaries in China, Iran, and Russia.
Mr McCaul actually posted a higher legislative effectiveness score than his Democratic counterpart, former Chairman Eliot Engel, who lost his 2020 primary to New York Congressman Jamaal Bowman.
Source: THE INDEPENDENT