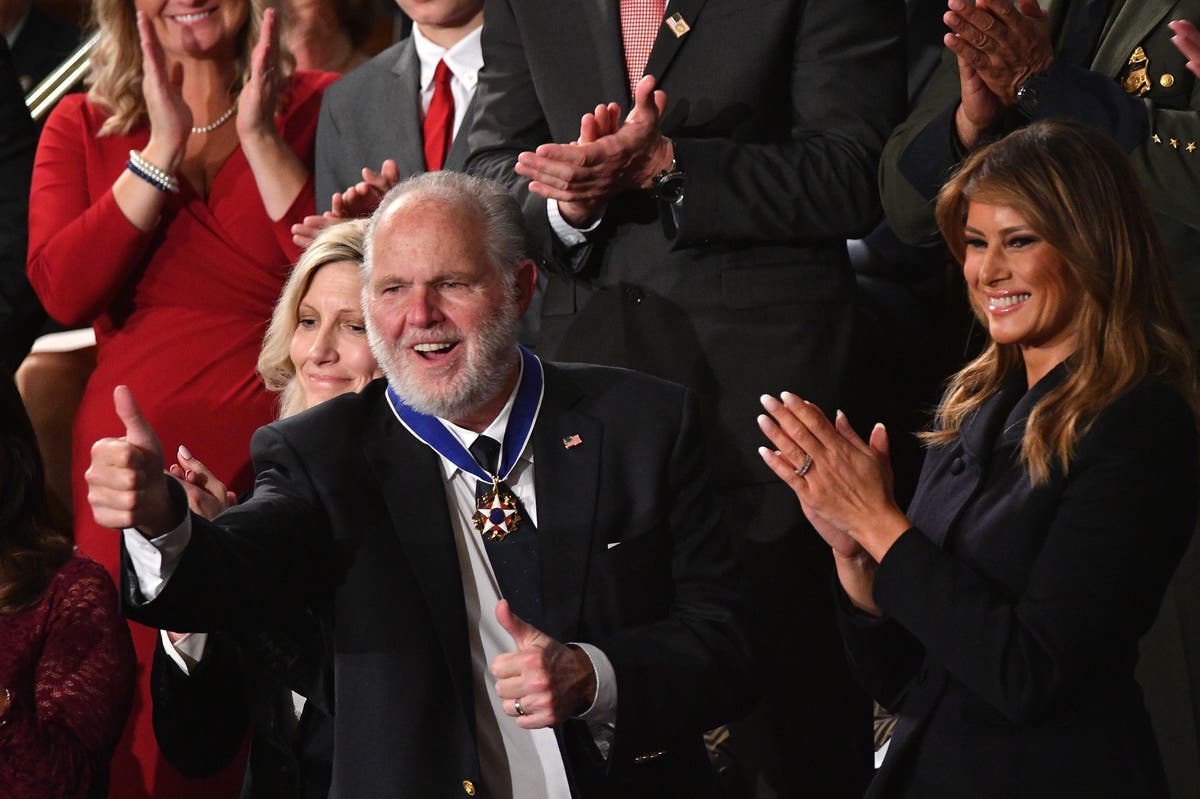 The veteran right-wing media star died after a long battle with lung cancer, his wife Kathryn announced on his radio show on Wednesday.
"Rush Limbaugh: Thank you for your decades of tireless devotion to our country," said Mr Trump during the address.
Mr Limbaugh, who reportedly earned around $87million a year, began the Rush Limbaugh Show in 1988 with just 56 stations taking it in syndication.
The show would eventually grow into the most popular radio show in the country with more than 27 million weekly listeners on more than 600 stations across the US.
During his final radio show in 2020, Mr Limbaugh thanked his listeners and told them he had outlived his medical prognosis.
"I wasn't expected to be alive today," he said.
"I wasn't expected to make it to October, and then to November, and then to December. And yet, here I am, and today, got some problems, but I'm feeling pretty good today."
Political observers credit Mr Limbaugh with shaping the modern Republican party, and in helping Mr Trump compete for and win the White House.
During the 2020 election Mr Trump called into the show for a two-hour "radio rally" as he recovered at the White House from Covid-19.
Mr Limbaugh began his radio career in 1957 at the age of 16 as a station "helper", before getting his first show at a small station in Missouri while still in high school.
"I was totally consumed," Mr Limbaugh told the New York Times in 1990.
Mr Limbaugh was married four times, including his last one to 43-year-old party planner Kathryn Rogers, whom he tied the knot with in 2010.
Supreme Court justice Clarence Thomas officiated his third wedding.
Source: THE INDEPENDENT