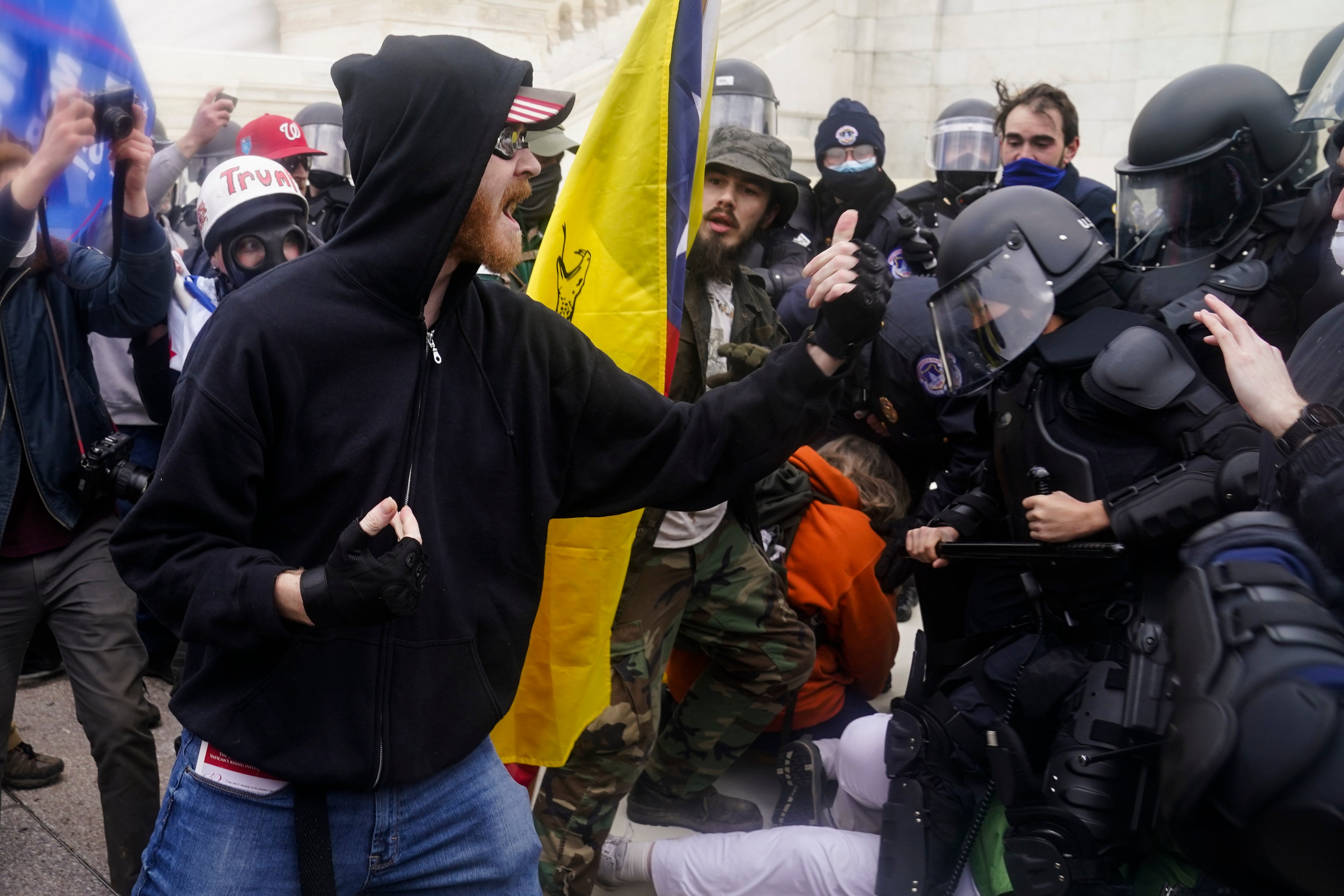 The federal prosecutor investigating the riot at the Capitol said indictments could be issued this week. The FBI is working to find more than 400 suspects in the investigation.
Acting US Attorney for the District of Columbia Michael Sherwin said during a briefing on Tuesday that more than 135 people have been arrested so far in connection to the violent overthrow of the Capitol building.
The vast majority of the arrests have come from criminal complaints, Reuters reported. Criminal complaints are used temporarily to give the government time to build a case that will then be presented to a grand jury as a suspect can not be convicted only on a criminal complaint in a federal court setting.
Only a few people have been indicted so far out of the hundreds of people who have been charged, many for minor offences such as trespassing. Others have been charged with more serious crimes such as assaulting a police officer and conspiracy.
Mr Sherwin said: "We're continuing to build the evidence related to these charges. The individuals that were charged via the federal criminal complaints will then be indicted in the very near future to include this week."
The FBI is looking into whether groups of people made plans to take over the Capitol before the riot. If some are found to have conspired to overthrow the government, they could be charged with seditious conspiracy. Mr Sherwin said he expected some suspects to face charges of this kind.
Source: THE INDEPENDENT